Support the work that supports your values — donate to the GWS!
Thank you for visiting our donation page—we welcome your support! Please note, as of April 2017​,​ the GWS has moved to a new web domain: http://www.georgewrightsociety.org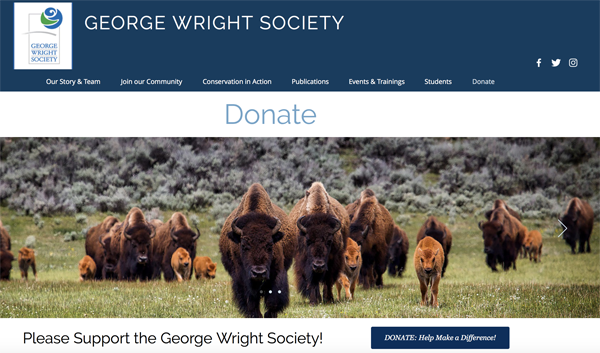 To make a direct donation to GWS, please visit our GWS donation platform to get an instant acknowledgment of your generosity through our partnership with Network for Good.
For general donations, please use the new donation site listed above. However, If you would like to make a payment for a special event or membership, please use the form below. When you click the Donate Now button below, you'll be given a link to the GWS secure payment page.

Your donation to the George Wright Society helps us build the knowledge needed to keep parks, protected areas, and cultural sites safe and secure in the 21st century. Your donation of any amount is welcome, and is tax-deductible in the USA.
Thanks again!