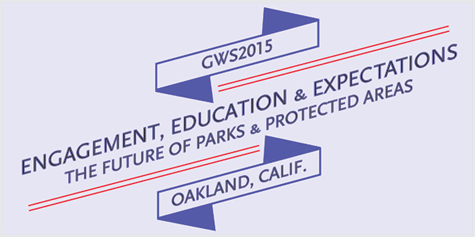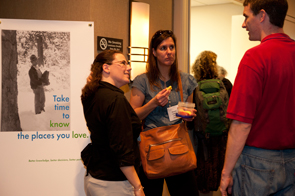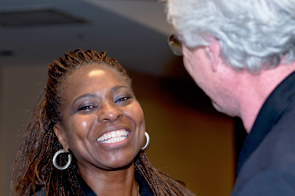 The George Wright Society Conference on Parks, Protected Areas, and Cultural Sites is the USA's premier interdisciplinary professional meeting in the field. Want to share your work, your ideas, your ideals with the larger parks community? The GWS conference is the place to do it. We invite abstracts from people who want to organize a conference session, give a paper, or present a poster or exhibit.
(POSTED NOVEMBER 3, 2014) — The deadline for submitting proposals has passed. We thank everyone who submitted a proposal.)

Engagement, Education, and Expectations: The Future of Protected Areas
The theme of GWS2015 points to the fact that parks, protected areas, and cultural sites face many challenges moving into the future. Relevancy, diversity, funding, and conservation challenges are just a few. Managers and practitioners can provide solutions to these issues through means such as education and engagement of all stakeholders. We also need to make sure that we maintain high expectations of what we want to achieve in our work, and not give in to despair and defeatism. Only through the understanding of the consequences of our actions — or inactions — can we begin to ensure that parks and protected areas prosper and endure throughout the 21st century.
Is your area natural resources? Cultural resources? Social science? Education? It's all important to us.
The George Wright Society's goal in putting on these conferences is to provide our attendees with the best current thinking and practice regarding research on, management of, and education about parks, protected areas, and cultural sites. We encourage people to cross disciplnary boundaries at GWS conferences.
Everything you need to know is right over there.

The links to the right will lead you to complete information about the conference.
Let us help you!
If you have questions about anything at all, please contact us at conferences@georgewright.org or call 1-906-487-9722. We are always glad to help.
Dave Harmon, Executive Director
Emily Dekker-Fiala, Conference Coordinator