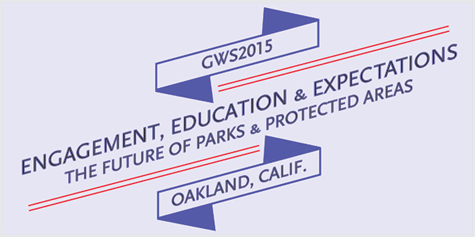 Plenary sessions bring all conferees together to hear from dynamic speakers on an important topic. GWS2015 kicks off with a plenary session on Monday morning, March 30, with a second to be held the Tuesday morning, March 31, and the conference sessions are capped by a closing plenary on Thursday afternoon, April 2.
Monday morning, March 30 • 8:00–9:30a

Parks as a Key to Preventive Healthcare: The Power of Partnerships between Park and Health Professionals
(Panel discussion organized by the Institute at the Golden Gate)
Moderator: Kristin Wheeler, Institute at the Golden Gate
Speakers:
Mariajose Alcantara, Golden Gate National Recreation Area
Fatima Colindres, Golden Gate National Recreation Area

Raymond J. Baxter, Kaiser Permanente
Discussant:
Jonathan Jarvis, Director, National Park Service
Professional interest in the connections between human health and being in nature is taking off in a big way. Establishing parks as a low or no-cost preventive health choice creates an unprecedented opportunity for parks to serve new audiences, but what's really exciting is how the medical profession is beginning to embrace this concept. Healthy Parks, Healthy People and Park Rx are only two of the many programs that are exploring the link between health and parks.
The Bay Area is a leading center of innovation in this area. Our colleagues at the Institute at the Golden Gate have organized a dynamic discussion to kick off the conference ... it will get you up to speed on some of the latest thinking about this important topic.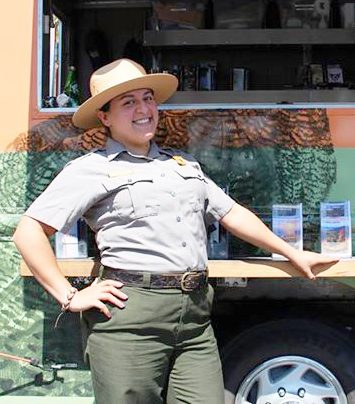 Mariajose Alcantara, a Latina Park Ranger since 2007, is part of Golden Gate National Recreation Area's Community Programs and Outreach Team. Ranger Mariajose is dedicated to outreach to new and diverse audiences through programs, hikes, fairs and festivals, in hopes of inspiring youth and people of color to grow a love and passion for the National Parks. You may find Ranger Mariajose hiking around Golden Gate National Recreation Area, singing at a campfire program, driving the Roving Ranger around the Bay Area, or leading Healthy Parks Healthy People programs the first Saturday of every month in the Presidio of San Francisco.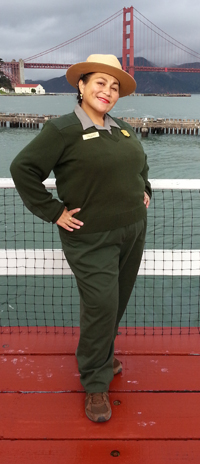 Fatima Colindres is an Interpretive Park Ranger at the Presidio of San Francisco. She started working with the National Park Service since she was 24-years-old. Her NPS career began with 2 years as an Environmental Intern and for the last 15 years she has been a Park Ranger. She is known for her outreach in the community bringing new audiences of all ages and backgrounds to the park. Her programs incorporate storytelling from around the world, and health and wellness. Fatima has always loved the outdoors and the healing qualities of being outdoors, therefore when she was diagnosed with Rheumatoid Arthritis and started having difficulty walking, she decided to turn a negative into a positive and create new programs that would cater to people like herself, who could not move as fast or as easily as before but still wanted to be outdoors.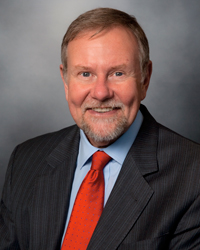 Raymond J. Baxter, PhD, is Kaiser Permanente's senior vice president for Community Benefit, Research and Health Policy. Dr. Baxter leads the organization's activities to fulfill its social mission, including care and coverage for low-income people, community health initiatives, health equity, environmental stewardship and support for community-based organizations. He also leads Kaiser Permanente's work in research, health policy and diversity, and serves as president of Kaiser Permanente International.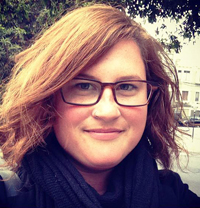 Kristin Wheeler, Program Director at the Institute at the Golden Gate, has a background in environmental and social justice organizing and training. Kristin led the development of the Park Prescriptions pilot in the Bayview Hunters Point neighborhood in San Francisco and serves as the lead facilitator for the Healthy Parks Healthy People: Bay Area collaborative and the National Park Prescriptions Initiative. Kristin serves on the Board of Directors of the League of Women Voters of San Francisco and is a member of IUCN's World Commssion on Protected Areas and the Healthy Parks Healthy People Global Task Force. Kristin holds degrees in Political Science, Geography, and Art History from Gustavus Adolphus College.
---
Tuesday morning, March 31 • 8:00–9:30a
Watching the World Go Away: Sliding Baselines, Diminished Expectations, and the Future of Protected Places
Kathleen Dean Moore, philosopher & nature writer
A stream overflowing with salmon and bears, the crowded confetti of a coral reef — how many people alive today have ever seen an ecosystem in its full and glorious complexity? Most of us live in a stripped-down, dammed-up, paved-over, desperately impoverished landscape. Over time, this becomes the norm — the way it's always been, the way it must always be, the standard against which we measure gain and loss, gratitude and grief.
This, of course, is the problem of the sliding ecological baseline. Its result is a sliding moral baseline: we ask so little of ourselves, caught up in an astonishing disregard for the quietly vanishing creatures and landscapes. But who can grieve the loss of what they never knew? And then, almost unnoticed, comes the sliding baseline of the imagination. Who can imagine a truly healthy ecosystem, who lives in a landscape of loss and no longer notices? Even our sense of possibility has been strip-mined.
What is the role of the national parks and other protected areas in these years when the ecological baselines are falling so fast that the time has earned the name, the Sixth Extinction?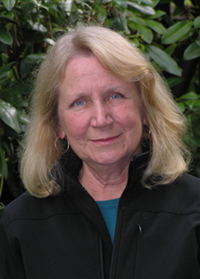 Kathleen Dean Moore is Distinguished Professor of Philosophy Emerita and co-founder and Senior Fellow of the Spring Creek Project for Ideas, Nature, and the Written Word at Oregon State University. An environmental philosopher, Moore writes about moral, spiritual, and cultural relationships to the natural world. Her most recent books are Wild Comfort and the co-edited volume Moral Ground: Ethical Action for a Planet in Peril.
Read Moore's new High Country News essay, "Watching the world slip away," about the disappearance of starfish from the Alaskan cove where she wades with a small child.
---
Thursday, April 2 • 5:30–6:30 pm

One World: North American Park Leaders Respond to "The Promise of Sydney" ... and Prepare for 2016 World Conservation Congress
Moderator: Brent Mitchell, QLF/Atlantic Center for the Environment
Panelists:

Alan Latourelle, Chief Executive Officer, Parks Canada Agency
Ernesto Enkerlin Hoeflich, Chair, IUCN World Commission on Protected Areas

The year 2016 will be momentous for parks and protected areas in the USA. It ushers in the second century of the US National Park Service and brings the world's largest conservation event to the United States for the first time (the World Conservation Congress, organized by IUCN, the International Union for Conservation of Nature, to be held in Honolulu, Hawai`i, September 2016). This closing plenary will look to the future of parks and protected areas in North America. Panelists will comment on "The Promise of Sydney" — the findings of the recent, decadal World Parks Congress. Each speaker will discuss parallels to national agendas for the next year, give us some of their initial thoughts about the upcoming World Conservation Congress, and reflect on the future of national parks and protected areas in the coming decade, and beyond.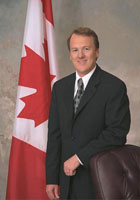 Since joining the Canadian federal government in 1983, Alan Latourelle has occupied positions of increasing responsibility in the field of corporate services, strategic planning, portfolio affairs, policy and operational program delivery. In 1997, Latourelle was appointed assistant deputy minister, Department of Canadian Heritage. He then joined Parks Canada as director general, Western and Northern Canada, and in 1999 became chief administrative officer before being named chief executive officer in 2002.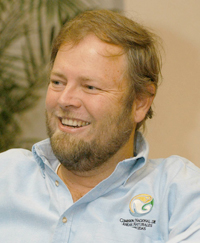 Ernesto Enkerlin Hoeflich chairs the International Union for Conservation of Nature's World Commission on Protected Areas, a global volunteer network of protected area professionals. Enkerlin previously helmed CONANP, Mexico's national protected area agency.