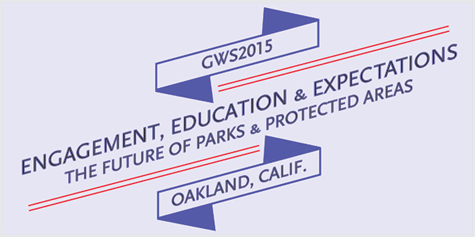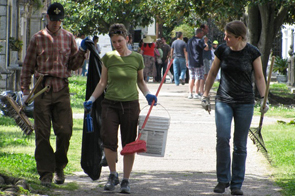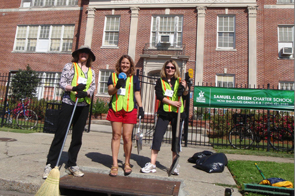 A service project is a short (approximately 4-hour) focused task that benefits the local community and its parks. Service projects at past conferences have included park cleanups, awareness-raising events, and invasive species removals. It's a chance to get out and get your hands a bit dirty for a good cause. For GWS2015, we are offering two Service Projects. There is no charge, but you'll need to sign up in advance so we can coordinate with the host agency.
---
Friday, April 3, 8:00 am – 12:00 noon
Trail Maintenance in the Oakland Hills (hosted by East Bay Regional Park District)
The participants will learn (by doing!) the basics of maintaining narrow natural surface trails. We'll use hand tools, including McLeods, Pulaskis and loppers to restore proper drainage and groom the trail surfaces. Be prepared to get dirty and have fun!
You'll need to bring: Long pants, long sleeves, closed-toe shoes, water bottle, snacks, hat
Transportation to site: EBRP will pick up participants at the Marriott and take them to and from the site in vans
Minimum number of participants: 10
Maximum number of participants: 30
Friday, April 3, 8:00 am – 12:00 noon
Grafting Historic Fruit Trees at John Muir National Historic Site (hosted by the National Park Service)
Preserving historic fruit trees typically involves the grafting of living cuttings onto compatible rootstock. This hands-on service project will introduce participants to the tools, techniques and ongoing efforts to propagate and perpetuate the historic character of the orchards at John Muir NHS. Participants will graft scions from historic Bartlett pear trees onto compatible rootstocks, and a chance to dialogue about perpetuating historic character in orchards and park cultural landscapes through preservation maintenance. Fruit trees at John Muir NHS engage the public in many and varied ways: from weekly VIP gatherings to seasonal harvesting and distribution to various partner organizations. Grafting does involve the use of sharp knives, so absolute care will be taken when making cuts. All other grafting techniques are relatively safe and simple.
You'll need to bring: All tools and materials provided; wear work clothes and bring water bottle, snacks, etc.
Transportation to site: Participants will travel as a group on BART from the Marriott to the North Concord / Martinez Station (not be confused with the nearby Concord Station); the fare is on you. The park will pick up participants at North Concord / Martinez and take them back there after the project is over.
Minimum number of participants: 1
Maximum number of participants: 10