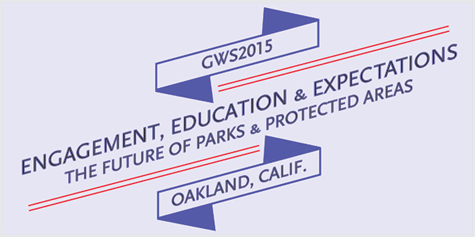 Special events are a big part of the GWS conference experience. Receptions, evening sessions, Indigenous Film Night, and the capstone GWS/NPS Awards event are just a few examples. The events below are tentative as of this writing. As arrangements firm up for these Special Events, we will add information to this page.
---
Traditional Native Blessing/Welcome (hosted by the GWS Indigenous Involvement Working Group) | Sunday, March 29, 7:00 pm |Location tba
---
Welcome to Oakland! Reception | Monday, March 30, 7:00-8:30 pm | Location tba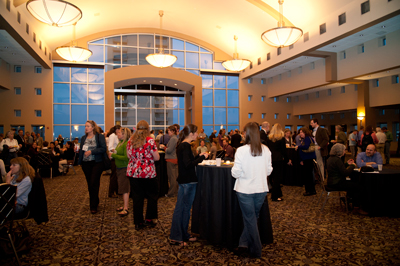 We'll welcome you to Oakland with an informal get-together ... it'll be a chance to renew old acquaintances and make new ones! A selection of complimentary hot and cold hors d'oeuvres; cash bar.
---
Poster Spotlight Reception | Tuesday, March 31, 6:30–7:30 pm | Location tba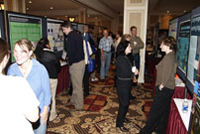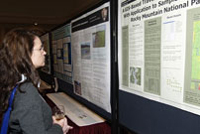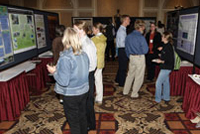 GWS2015's Poster Session starts on Sunday evening and runs through Thursday noon. On Tuesday evening, we will host a reception in the area immediately adjacent to the posters. Presenters will be standing by their posters / computer demos so you can ask questions. It's the perfect time to cruise the posters! Complimentary light snacks; cash bar.
---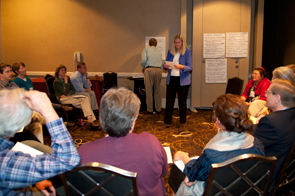 Special Evening Sessions | dates & location tba

The conference often has special evening sessions where topics are discussed in an informal way. TBA.
---
Indigenous Film Night | Wednesday, April 1, 8:00–10:00 pm | Location tba

GWS2015 will feature the third Indigenous Film Night. This popular event is open to all registrants and features short films produced by Native filmmakers and collaborators.
Film is an extraordinary and vivid medium for education and communication. The IFN selections tell stories not commonly conveyed, each with its own unique voice and vision. They connect culture, land and people across generations. And they underscore the knowledge, vision, perspectives and contributions of Indigenous peoples to the caretaking of the Earth and human cultures.
---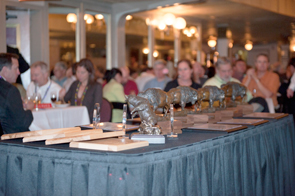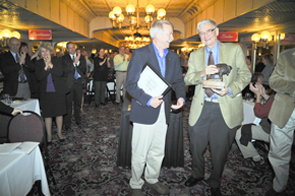 Gala Reception: George Melendez Wright: Celebrating a Living Legacy, and Presentation of 2015 GWS Awards | Thursday, April 2, 7:00–8:30 pm | Ticket required

The main portion of the conference program closes with a gala celebration of the legacy of George Melendez Wright, who was born and raised in the Bay Area and graduated from the University of California at Berkeley. Author Jerry Emory will present a short tribute to Wright, and we will welcome members of the Wright family who are in attendance. Then we will have the presentation of the 2015 GWS Awards.