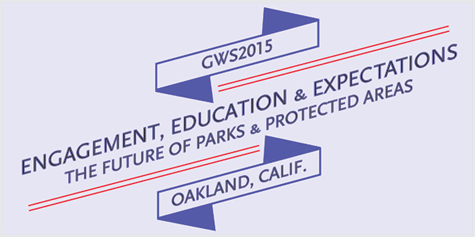 Oakland: Contrary to Gertude Stein, there's there there.
It's one of the most famous put-downs in literary history. The writer Gertrude Stein, who was born in Oakland, went back to visit after many years' absence, and was disappointed at what she saw: "There isn't any there there." Well, that was decades ago, and things have changed ... for the better. Oakland will always be somewhat in the shadow of its more famous neighbor to the west, but the city has worked hard to revitalize its downtown and more and more people are discovering the upside of this East Bay hub. Here's how you get there.
Getting to Oakland and the Oakland Marriott City Center

By air

If you fly to the conference, you have two choices of airport: Oakland International (OAK) or San Francisco International (SFO). OAK (www.flyoakland.com) is about 5 miles south of downtown Oakland, so it is much closer to the conference venue, the Oakland Marriott City Center. However, SFO (www.flysfo.com) offers more airline choices, so you should check both destinations to get the deal that makes the most sense for you.
| | |
| --- | --- |
| Oakland (OAK) | San Francisco (SFO) |
| Alaska | Air Canada |
| Allegiant | AirTran |
| Delta | Alaska |
| Hawaiian | American |
| JetBlue | Delta |
| Norwegian | Frontier |
| SATA | Hawaiian |
| Southwest | JetBlue |
| Spirit | Southwest |
| USAirways | Sun Country |
| USAirways Express | United |
| Valoris | USAirways |
| | Virgin America |
| | WestJet |
| | + over two dozen non-domestic carriers |
BART (www.bart.gov) (Bay Area Rapid Transit, the regional Metro system) provides service directlly from both airports to the Oakland City Center terminal, which is right across the street from the Oakland Marriott.
From SFO, take the Pittsburg/Bay Point train to 12th Street/Oakland City Center. Current one-way fare is $8.95.
From OAK, take the Richmond train to 12th Street/Oakland City Center. Current one-way fare is $3.00 for the AirBART shuttle and $1.85 for BART itself.
There are discounts for senior citizens.
Use www.bart.gov to plan your BART trip and to insure that the hours of operation coincide with your travel times — BART: Mon-Fri (4 am to midnight), Sat (6 am to midnight), Sun (8 am to midnight)). For more info on BART airport connections, see www.bart.gov/airport.
Other ground transportation options include shuttles such as Bayporter Express (approx. $30), and taxis (approx. $48).
By rail
Amtrak serves the Bay Area with routes from the East and from North/South through California. The Amtrak station closest to the Oakland Marriott City Center is Oakland–Jack London Square (OKJ), 245 Second Street, about 15 blocks from the hotel.
Getting around the Bay Area
The Bay Area has a convenient and affordiable public transportation system. It's the way to go in the Bay Area. To plan your trip visit 511.org, a helpful SF Bay Area transportation website.
AC Transit city buses provide transportation throughout Berkeley and the East Bay (Alameda and Contra Costa counties). Visit AC transit's website, www.actransit.org.
There is a free shuttle bus that runs up and down Broadway that will connect you from the Marriott to Jack London Square and more. It runs until 10 pm weeknights and later on weekend.s
Security considerations
Oakland is a safe place to visit, but as in any big city, conference attendees should be aware of their surroundings and keep to well-traveled streets after dark.
You should also use the same care with your valuables while in the conference hotel itself. As a busy public venue, it is quite possible for non-registrants to circulate through the common areas of the hotel. Keep your laptop, smart phone, and other valuables with you at all times.
Tips for cutting your travel costs
Pick your airline and your routing carefully. As noted above, you have many options for flying to the Bay Area. And you might want to check alternatives to nonstop flights to the Bay Area ... it may be way cheaper to allow yourself to routed through your airline's nearest hub city. (But note: nonstops have a lower carbon footprint — takeoffs and landings are where they really burn jet fuel.) Use a travel-search website like Sidestep.com or Kayak.com that gives you multiple comparisons and routing choices.
Stay over Saturday night. Some airlines drop fares for Saturday-night stayovers. If you are planning on arriving Sunday, March 2, consider coming a day early. You might save enough on airfare to more than cover the extra night's room charge and your food for another day. You can also beat the long registration lines by registering on Sunday afternoon.
Consider a roomie. You can cut your hotel room costs in half by doubling up. If you don't have someone to room with, check out our "Looking for a roommate?" webpage.
Room tax exemption for government employees. Federal employees using GSA SmartPay Purchase Cards to pay for the hotel room are exempt from the state (but not necessarily the local) portion of hotel room. More information here.
Skip the rental car. The Oakland Marriott City Center is located right across the street from a BART station, and you can easily get to most places in the Bay Area via BART. Parking at the Oakland Marriott is also expensive. All in all ... you don't need a rental car to get around!
Cheap eats nearby. You can grab low-cost meals at many places near the Oakland Marriott. The City Center complex, one block away, has lots of choices.
Weather
The average temperatures for Oakland at the end of March are moderate, with highs averaging 65F /18C and lows 50F / 10C. The rainy season is beginning to taper off at this time of year, but you should come prepared with rain gear or an umbrella.
If you plan on participating in a field trip or service trip, check those pages for any special outerwear required.