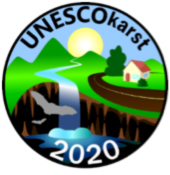 The purpose of this meeting is to enhance communication and the sharing of ideas and resources between major international conservation and science programs that protect, study, or manage cave and karst resources (UNESCO MAB, WHC, GGN, IHP, IGCP #661, among others). The meeting will bring together a diverse group of managers, scientists, educators, and community partners to share successes and challenges in promoting sustainability and community involvement while protecting fragile karst ecosystems.
Please submit your Paper, Poster, Flash-talk, Workshop, or Business meeting proposal below. The Lead Author/Organizer must be registered by January 31, 2020, for any submission to be included in the meeting program. Items marked with an asterisk (*) are required fields.
Please review guidelines and instructions for authors, presenters, and session organizers before submitting (https://unescokarst2020.com/call-for-proposals/workshop-guidelines/).