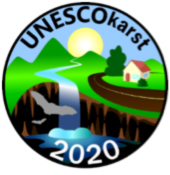 Thank you for your interest in UNESCO Karst 2020! Please read the form carefully, as there are many options to consider. Required fields are marked with an asterisk (*).
Registration is a two-step process. First, fill out this form and then click "Send." A Thank You message will appear with a link to the George Wright Society's Secure Payment form (if you are paying by credit card), along with instructions for other payment options. Follow the instructions to complete your registration. NOTE: Your registration is not valid until payment has been received.
BEFORE YOU FILL OUT THIS FORM please read about your options for:
Registration for the meeting is being managed by the George Wright Society (GWS). This registration form is hosted by the George Wright Society on the GWS website, and online registration payments will be processed through the GWS's Secure Payment page. Credit card payments for registration will appear on your statement as a charge from the George Wright Society.
Instructions on registering multiple participants and guests are included in the form.
-------------------------------------------------------------------------------------------------------